Finally, the GMO issue is being exposed.
By:  Joy Schrock, President of
Berlin Natural Bakery
Spelt (triticum Spelta) is an ancient grain,
literally thousands of years old
...the third original grain after emmer and einkorn.  Referred to many times in the Bible, "spelten cakes sustained Moses and the Children of Israel on their exodus out of Egypt". Spelt
originated in the fertile crescent region
also referred to as the Garden of Eden.  Over time, spelt "naturally" made its way to the mountainous and undulating region of Southern Germany and the neighboring areas. Spelt
thrived
in this region due to the medium altitude and heat stress free climate.   Spelt made its way to America not through natural migration, but in seed form amongst the valuable possessions of its many immigrants. In
Europe
spelt is the
creme de la creme
of grains...in a class of its own.  Perhaps it is because spelt is native to their region...they've been eating it for centuries and actually know what it is.  In Italy, it is referred to as farro...used to prepare
gourmet dishes
of all types.  In Germany spelt is referred to as dinkel...Germany's premier grain of choice. Spelt is
higher in nutritional value
than that of common wheat, higher in water solubility making it
easier to digest
and invaluable to those that suffer with certain wheat allergies/sensitivities. The only thing that exceeds it's nutritional value is its taste.  Slightly nutty, slightly sweet...sure to please even those with the most discriminating of palettes.
You can find premier spelt products made from 100% genuine german spelt in our online store by clicking the icon below!
All of us at Berlin Natural Bakery welcome you and thank you for allowing us the opportunity to share our passion for the Natural Health Industry with you.
Our passion for the Natural Health Industry does not just include a passion for spelt.  It also includes:
- Industry news
- New products and product reviews
- Insight into the issues that we face in the natural health world...retailers, distributors, mega manufacturer's, FDA, etc.
- Keeping you up to date on natural health issues that could effect you and your life.
- Debunking the myths in natural health and evaluating the latest trends
- Spelt recipes that we've developed as well as recipes that our customers have been kind enough to share with us over the years.
- Guest blogs written by industry leaders, manufacturers, retailers, doctors, acupuncturists, wellness experts, plant breeders and scientists.
This blog is not an effort to convince you about our philosophy...it is to educate you, challenge your thinking and to give you additional information that may not be easily available to you.
We will also be sharing information from our heritage, our community and our company.  Providing you with an insight into Amish life unlike what you will find else where such as...
- Story of an Amish family...what it is like growing up in an Amish home, what they believe and the traditions that they observe and why.
- Amish recipes that are loved in the community
- Home Remedies and Household tips
We are committed to providing you with an enjoyable experience when you visit our blog.  We hope you share your thoughts and suggestions with us.  We want to get to know you, what matters to you and how we can help increase the quality of the lives of you and your families.
To stay up to date with us and our blog please feel free to follow us on twitter, become our fan on facebook, and get blog updates delivered right to your e-mail. All of this can be found on the right side of this blog!
Peace and Blessings, Joy Schrock President Berlin Natural Bakery
Subscribe
Signup to get the latest updates...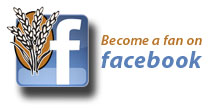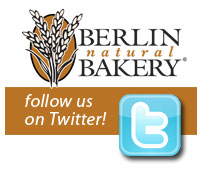 ---
DISCLAIMER: All material on this website is provided for your information only and may not be construed as medical advice or instruction. No action or inaction should be taken based solely on the contents of this information; instead, readers should consult appropriate health professionals on any matter relating to their health and well-being. The information and opinions expressed here are believed to be accurate, based on the best judgment available to the authors, and readers who fail to consult with appropriate health authorities assume the risk of any injuries. In addition, the information and opinions expressed here do not necessarily reflect the views of every contributor of Berlin Natural Bakery. Berlin Natural Bakery acknowledges occasional differences in opinion and welcomes the exchange of different viewpoints. The publisher is not responsible for errors or omissions.